Using our CFS Roadmap process, we'll examine your current financial situation and determine your retirement needs.

Receive a custom strategy designed to help you reach your unique retirement goals.
Attend one of our informational seminars to learn more about retirement income strategies,
wealth management and more...
Check back soon for upcoming events!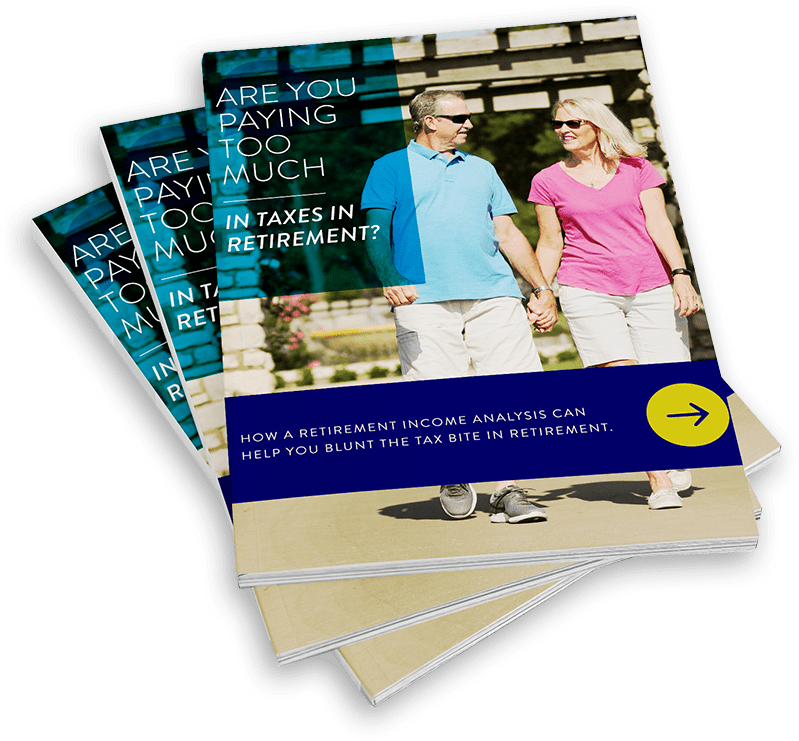 Don't let Retirement Taxes derail
your retirement!

This 8-page tax guide was created for you to better understand how taxes could affect your retirement income, including:



Separating your taxable and tax-deferred accounts
The signs to watch for in ever-changing tax laws
Options for tax deductions in retirement income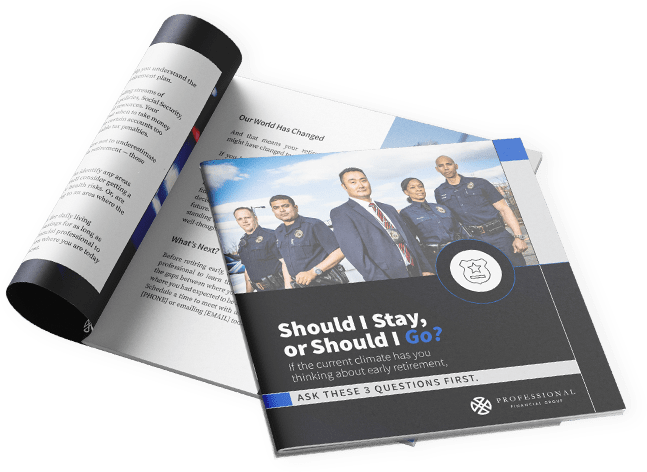 The pandemic has made law enforcement
jobs even riskier.
Older Americans are overly represented in jobs that carry high economic and health risks. Add the potential risk of getting COVID-19, and you might be thinking about retirement — but can you afford it? With the help of this guide, answer these 3 questions to see if you're ready:
How will you get health insurance?
How will Social Security play a part?
Can you afford to stop working?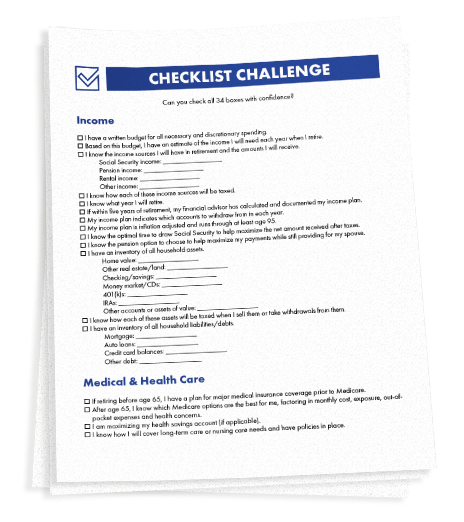 Take the Checklist Challenge!
How prepared are you for retirement?
This 34-point checklist will help measure your retirement readiness, guiding you through some of the most pressing retirement concerns. You'll examine:



Whether you're taking on an appropriate level of risk
How your assets and liabilities stack up
What gaps you may have in your current plan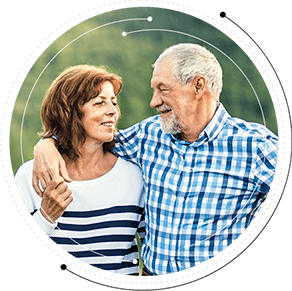 Ready to Take
The Next Step?
For more information about any of the products and services we provide, schedule a meeting today or register to attend a seminar.
Ohio
Harrison Neighborhood Office
10403 Harrison Avenue, Suite 100
Harrison, OH 45030
Monday - Friday | 9 a.m. - 5 p.m.
Kentucky
Fort Thomas Neighborhood Office
(Located within Pendery Insurance)
155 North Ft. Thomas Avenue
Fort Thomas, KY 41075
By Appointment Only
Indiana
Lawrenceburg Neighborhood Office
348 Walnut Street
Lawrenceburg, IN 47025
Monday – 10:30a.m. - 4:30p.m.
Tuesday – Thursday | 9 a.m. - 4:30 p.m.
Friday - By Appointment Only